MEC has rocker-acting caps in its range that mount on the switch with hinge-like technology. These caps – 1A, 1H, 1M, 1ZA, Navimec and 1B+2C/2D – require a specific way to mount them to ensure the best functionality. There are two types of mounting: Cap to the switch Cap to the bezel and then the bezel to the switch.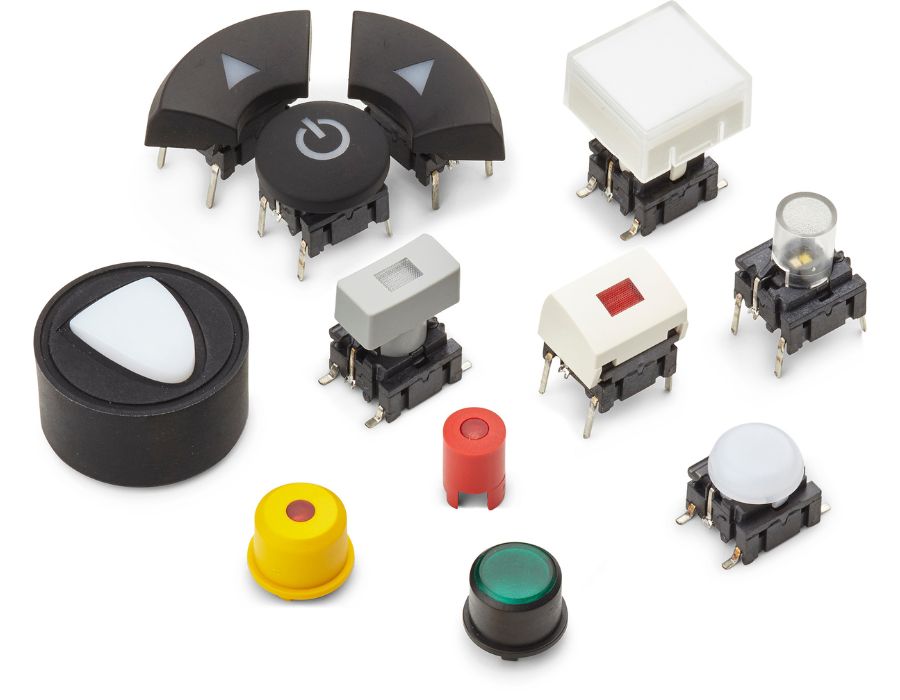 Type 1: 1A/1H/1M/1ZA/Navimec
The cap needs to be placed with its hinges at a 45-degree angle resting on top of the switch hinges. The cap must be able to stand without support. Then with a gentle curved movement push the cap in place.
Type 2: 1B+ 2C/2D
With this type we first need to insert the 1B cap into the 2C or 2D bezel. This is done by aligning the cap with the bezel and just pushing it in.This assembled bezel is then mounted on the switch at a 90-degree angle. To secure the right mounting position, place the small pin on the side of the bezel on top of the corresponding track in the side of the switch and push down.A correctly mounted cap or bezel should be able to give a good click sound and not give any resistance.