Since the invention of the electrical joystick circa 1926, the basic mechanical functionality has not changed much with the original device designed to control and manoeuvre an aircraft remotely.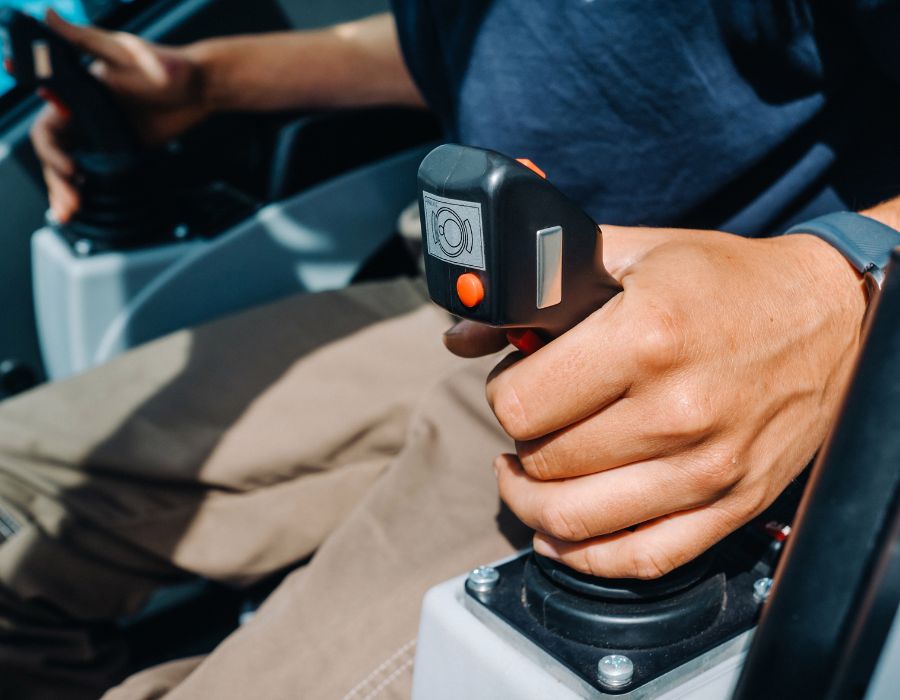 The use of joysticks is now very commonplace in many industrial applications such as CCTV, plant machinery, UAV's, ROV's and even turret control, or any application that requires X/Y and sometime Z axis movement. The electrical technology has developed from simple switching joysticks to Hall effect sensors and CAN bus control modules which offers the user proportional control as well as adding new functions.
A third axis (rotational handle) commonly used in CCTV for PTZ Control
Single axis paddle for proportional control of a function, e.g. speed
Limiter plates to control the X/Y handle movement
Operator Present Sensors
Haptic sensors to make operating a machine or device more efficient with feedback through the handle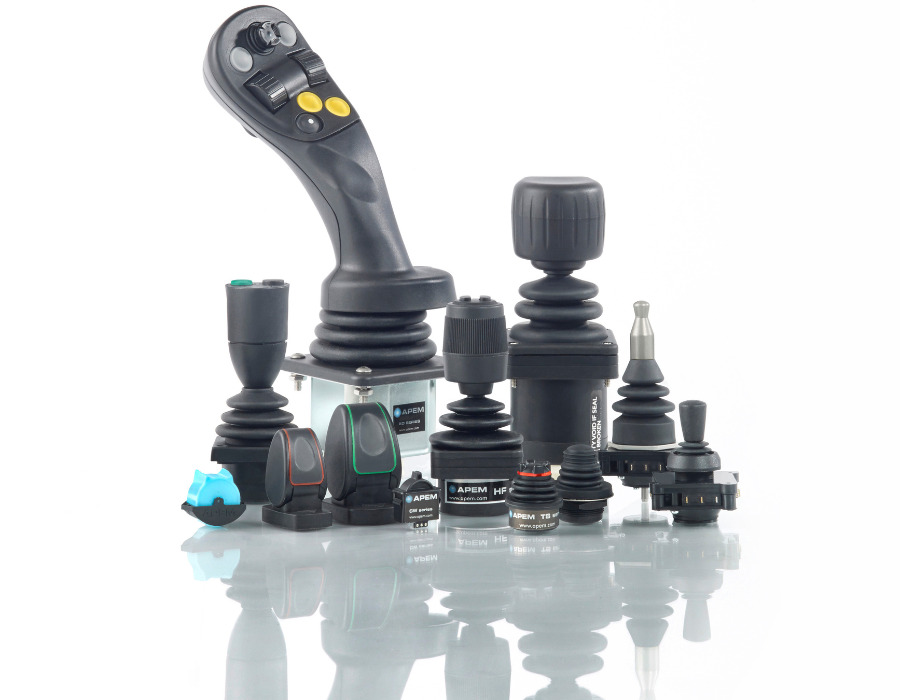 Some of the larger products have integral faceplates where thumb stick joystick controls and other mechanical switches can be mounted offering the user even more functionality. Unlike one of the earlier joystick controllers (see photo CH1), the Industrial Joystick is utilized in harsher and more demanding applications, requiring more robust manufacturing processes and a high level of quality control. This evolution offers the user precise, accurate functional control throughout the life of the product.