In June 2023, our UK subsidiary APEM Components Ltd celebrated its 40th anniversary.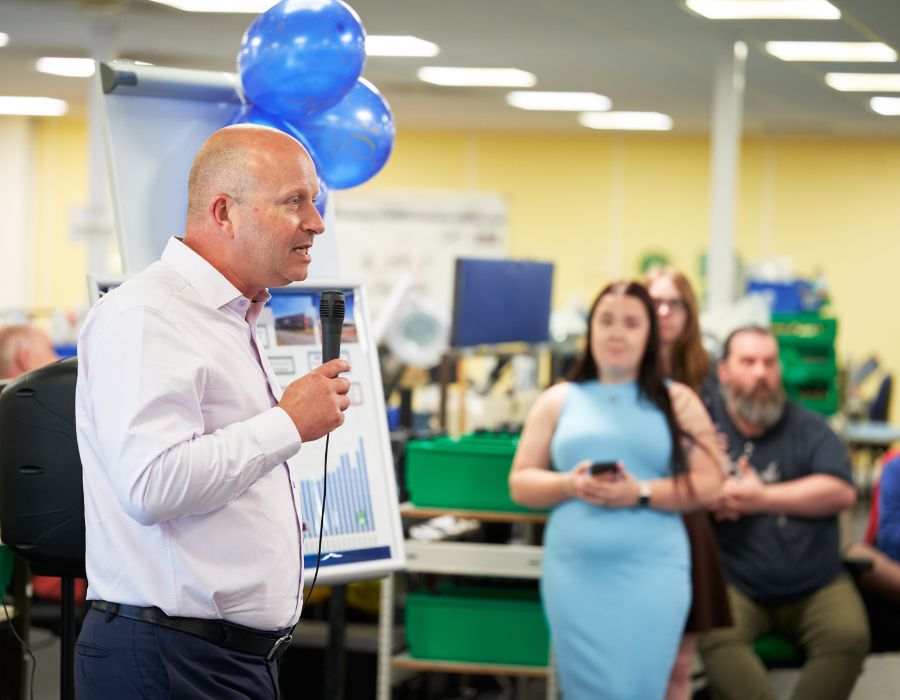 With 4 decades of designing, developing, and producing top-quality human-machine interfaces "made in the UK" and over 300 people working at our two UK sites in Winchester and Long Crendon, Joysticks and LED indicators are the core business. Membrane keyboards are also produced here, before being delivered to our customers all over the world.
To mark the company's 40th anniversary, management brought together staff at each site to review the company's situation and prospects. Sharing the Group's vision and objectives with all employees, whatever their function, is a crucial element in general motivation and collective success.
After these reviews, it was time for festivities, with the sharing of snacks and birthday cakes in the company colors. In Long Crendon, we had the pleasure of seeing former Managing Directors Brian Chipperfield and Tony West, who honored us with their presence. This intergenerational reunion was the perfect opportunity to remind everyone, old and new to the company, of their role in ensuring its continuity.
This anniversary marks APEM's ability to endure, to constantly adapt to change, be it technological, societal, digital… Our world is changing faster and faster, and those of us in England as well as elsewhere, are ready to meet this challenge for years to come.