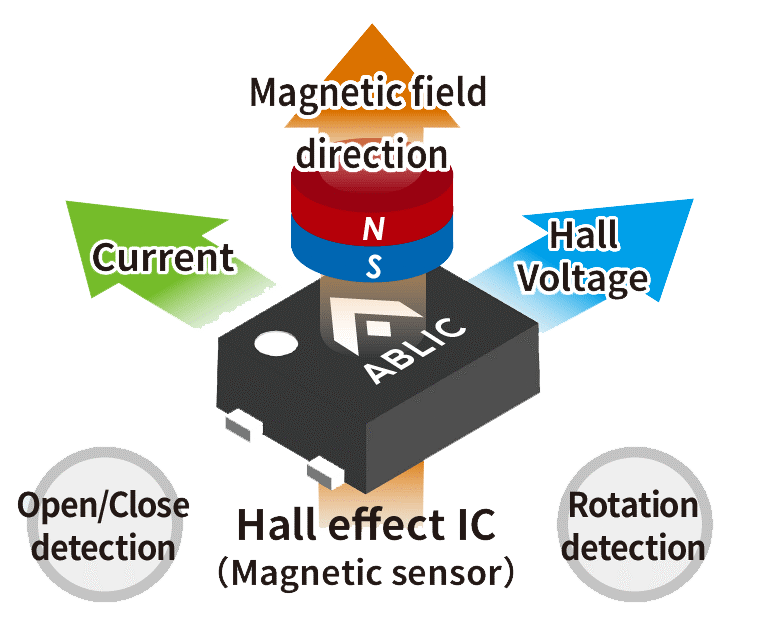 Definition
The joystick offering on the market is large and diversified and it is not easy to find the more relevant technology.Hall effect joysticks are proportional: the output voltage varies per the actuator position. Concretely, the movement of a magnet placed beneath the actuator modifies the electromagnetic field when the actuator is operated. An electric sensor placed on a PCB in front of the magnet measures the intensity variation and determines the actuator position precisely.
To sum up, the electromagnetic field created by the magnet movement is calculated by the sensor, which traduces it into an output voltage.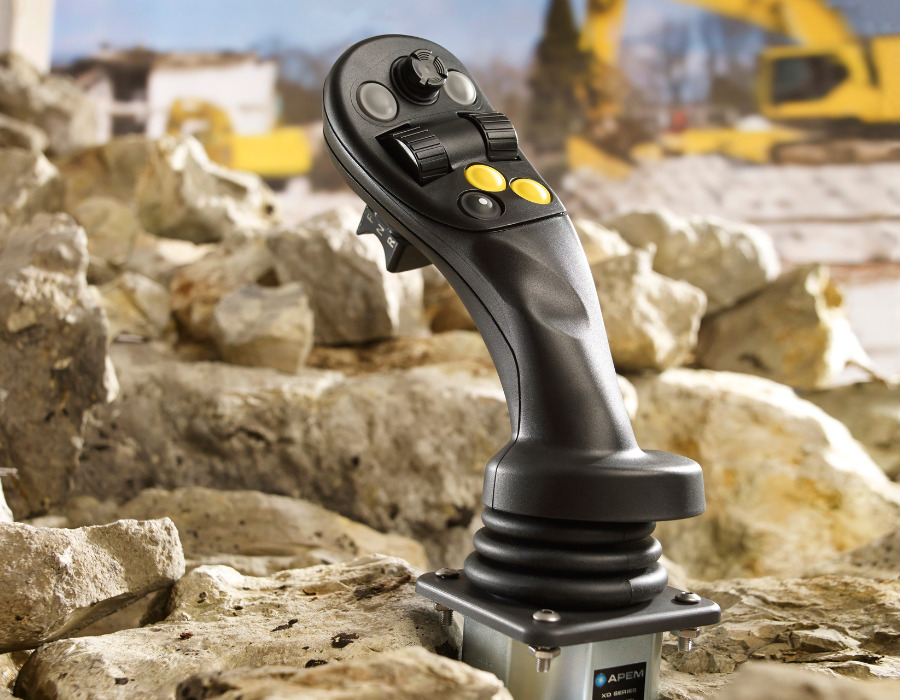 LONG LIFE EXPECTANCY
Hall effect is a contactless technology, without any risk of component wear.Joysticks utilizing this technology have a long life expectancy (over 10 million cycles) and are adapted for repetitive industrial applications with a large number of cycles (24h/24h control stations).
FAVORABLE QUALITY/PRICE RATIO
Made of few components, Hall effect joysticks are simple to assemble. Their production requires few mounting stages and reduced labor.They have an excellent quality/price ratio for large volume industrial projects compared to expensive contactless technologies like potentiometric joysticks.
ADAPTED ERGONOMIC DESIGN
Owing to their specific architecture (few components, contactless technology), Hall effect joysticks are very resistant to strong vibrations and combine light weight and low behind-panel depth. Therefore, they are often chosen for embedded industrial applications (vehicles, remote controls…) characterized by reduced space and harsh environments (shocks, falls, vibrations).
INCREASED SAFETY
To increase user safety, APEM has developed a range of "double heart" Hall effect joysticks. These joysticks have redundant output signals.The signal is doubled on independent wires. This system allows to detect any operation error (output voltage outside reference range) and automatically sets the joystick in "off" mode. Hall effect joysticks also have a very good electromagnetic immunity.