dynamic illumination with rgb lighting
A clear status read makes operating the application more efficient, and the right color or a light sequence can transfer a lot of info in the blink of an eye. RGB lighting especially, with its customizable color spectrum, allows for dynamic illumination improving safety and operational awareness.
However, with the new version of the slightly larger Q25 & Q30 indicators that now includes RGB illumination, you don't just get a clear status read in just the right color, you also get the "high" in high-grade indication. Standard single color or RGB – these Ø25 and Ø30 mm indicators are designed to look good and work hard. The flush stainless-steel look with a reinforced internal construction allows the indicators to withstand extreme conditions, such as freezing temperatures, chemicals, sunlight, and transient spikes.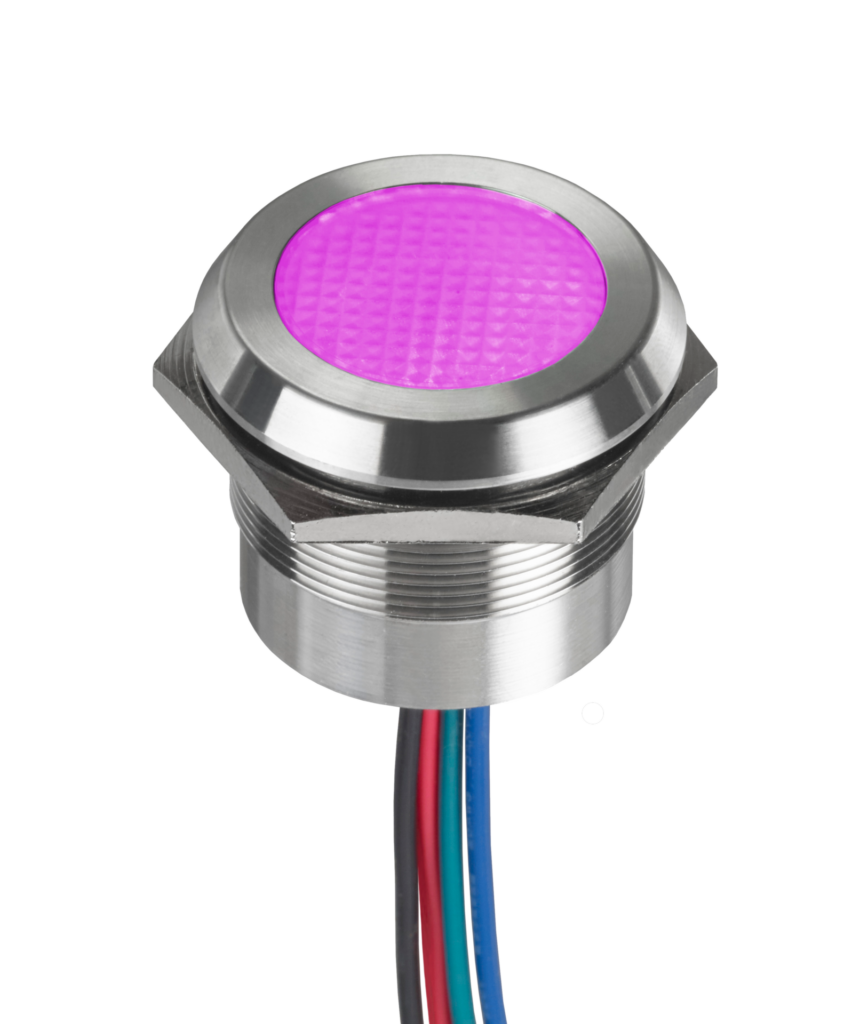 BENEFITS

Visual feedback with
just the right color for the function

Easily readable from long distance and in daylight

Highly durable with
front and rear sealing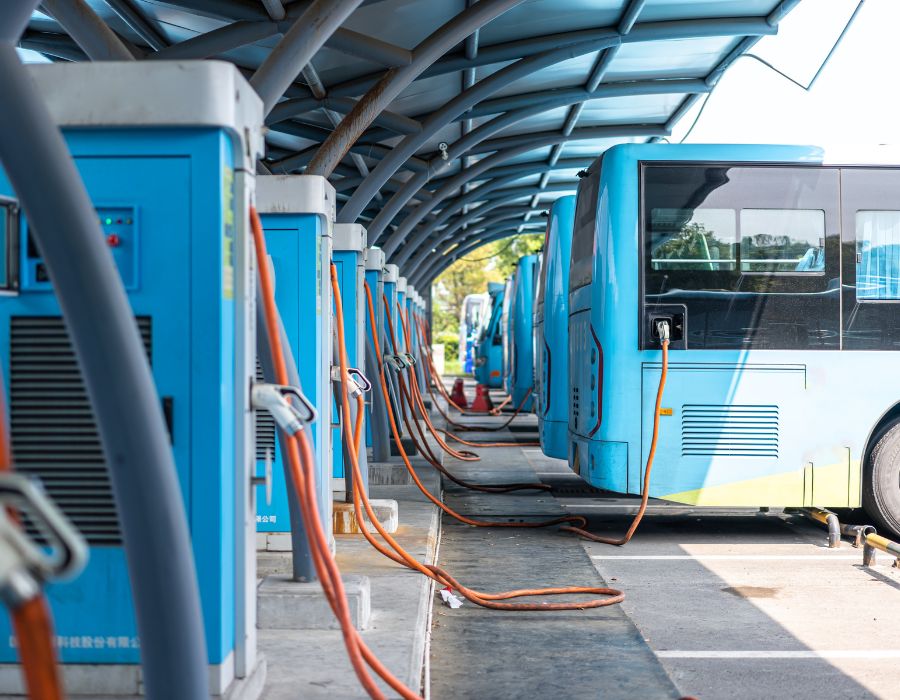 MAIN APPLICATIONS
Transportation (rail and telematics)
Generators and inverters
Oil and gas industry
Vehicles
Food and beverage industry
TECHNICAL FEATURES
Ø25 mm or Ø30 mm
RGB illumination with 6 SMT LED chips
Mega bright LEDs viewed through a Fresnel lens for daylight viewing
Stainless steel 316L marine grade chamfered bezel
IP67 & IP69K above panel sealed with potted back end
Hard-wearing 20AWG wires UL1061
Voltage options 12V to 24VAC/DC with reverse voltage protection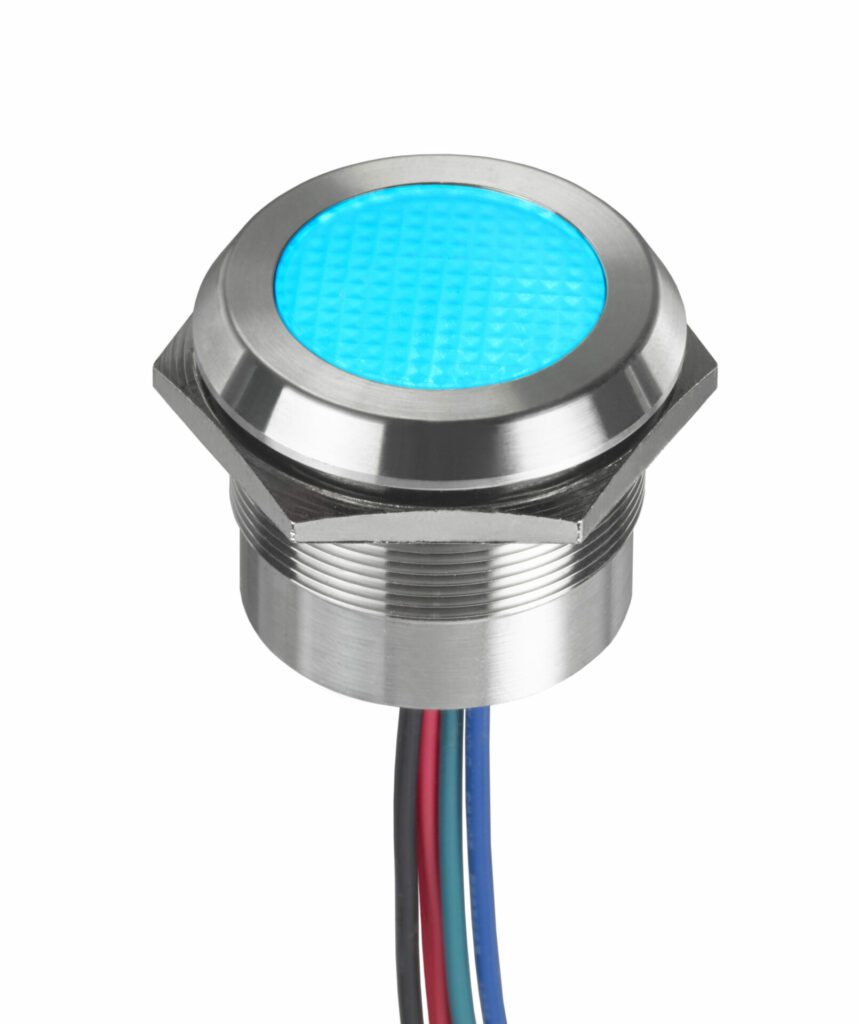 EXPERT'S ADVICE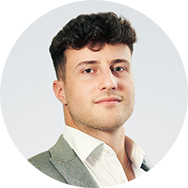 In an era where safety and efficiency are paramount, APEM's RGB versions of Q25 & Q30 indicators are designed to meet the needs of a dynamic market. Whether in manufacturing facilities, control rooms, or automotive systems, its purpose in the market is crystal clear: to provide real-time, multi-color status indication, enhancing operational efficiency, safety, and control. Do not hesitate to contact us for a custom solution.
Matthew Davies,
Product Manager