Adding biometric verification through our technology allows you to add a layer of security with a fingerprint sensor. This is a simple yet effective way to secure your workstation, vehicle, or area and provide traceability. Unlike traditional keys, which can be given away or stolen, a fingerprint sensor ensures that only authorized individuals can activate your application. Additionally, it saves crucial information regarding who operated the application and when, enhancing both security and accountability.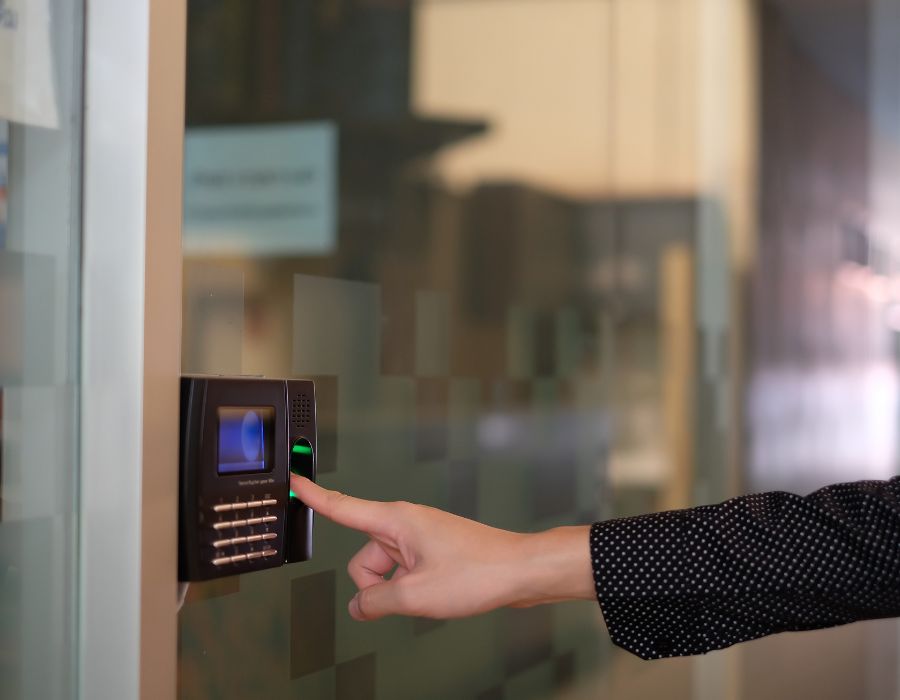 APEM has the technology available in our panel solutions portfolio . Our fingerprint sensor is ready when you are. It can read and match your fingerprint from any angle and the technology evolves with you adapting to your changing fingerprint conditions. No need to worry about power consumption, though, as the sensor uses virtually no power when not in use.
Most importantly the sensor does not share the data on the saved fingerprints. It only passes on the information if the fingerprint belongs to an authorized person or not.
A fingerprint sensor is a smart solution for access controls and material handling machinery, especially rental equipment. However, it can be relevant for any application that needs to define the people who have the right to access an area or activate the application for security, safety, insurance, or traceability reasons.