Ruggedized control systems for the military & aeronautics market are fully customized solutions. APEM panels are available with metal, elastomer, or membrane keys in a metal housing with the integration of extra functions, like MIL tactile screen, rotary, and guards.

Ruggedized control systems are highly valuable in both the defense and aerospace sectors, offering durability and reliability under extreme conditions. In the defense market, these systems are integral to control panels in military vehicles, personal equipment for soldiers, and accessories for advanced weapon systems. In aerospace, they are crucial for passenger seating configurations and are also used in keyboards and control panels within the cockpit. Their robust nature makes them indispensable in these critical applications.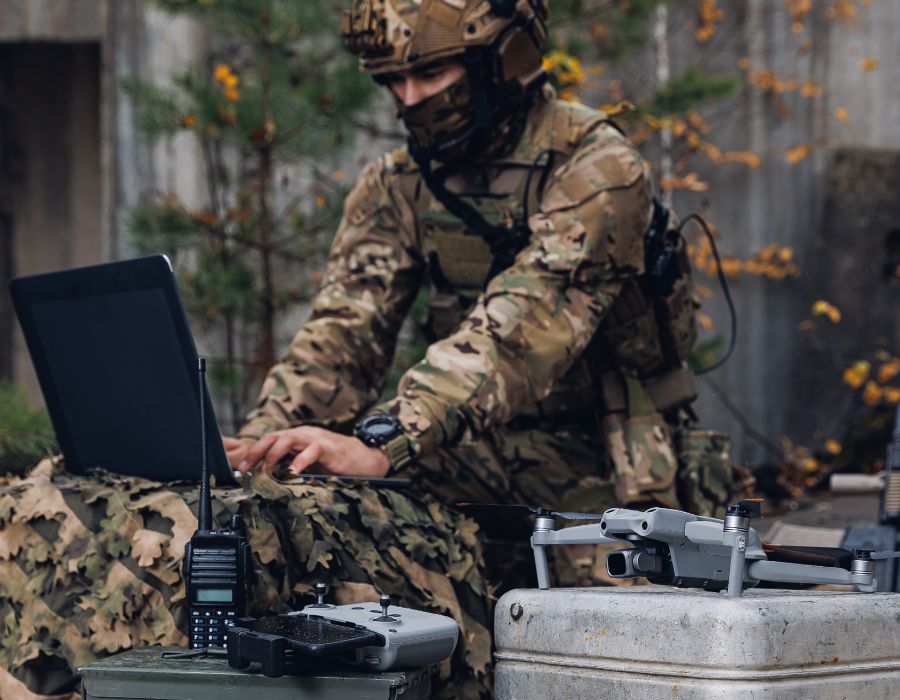 Robustness in extreme environments
Mil-aero solutions are built to survive extreme conditions. They are designed to withstand dust, liquids, chemicals, shocks, impact, vibration, pressure, UV, and EMC.
The metal housing can also be milled to provide even stronger housing.

Strict qualification to standards
We have an in-house test lab where we can ensure that the solution is compliant with MIL-STD, ABD, and DO160 requirements. We can test to ensure that the HMI withstands the required severe environmental condition, like vibration, shock, dust, liquid, chemicals, and EMC.
Furthermore, we can add USB and RS422 communication protocols to adapt the control panel to the required system architecture.

Tested and tried products
APEM has a strong selection of components and joysticks that are tried, tested, and trusted by the market to go with the mil-aero control panels.
We can offer both lightweight products for aeronautics as well as all metal products for the military market.