Traditional manufacturing techniques have been with us for decades. Machining, molding, stamping and plating have all played a huge role in how modern manufacturers deliver their products.

The digital revolution has placed a new technique into the hands of today's designers. Additive manufacturing, otherwise known as 3D printing, allows designers to translate the virtual models of their imagination into physical reality with a different manufacturing approach. Even business sectors such as defense are starting to use 3D printing. Many military vehicles are old and no longer in production, which can make replacement parts hard to find. Additive manufacturing enables these parts to be supplied quickly, which is ideal for military operations where time is of the essence.
What are the benefits of 3D printing for APEM and our customers?
Reduced investment: Whether for prototyping, tool or series production, 3D printing offers a clear cost advantage when dealing with small and medium quantities of units. By avoiding heavier, traditional processes, investments are reduced.
Shorter lead times: The use of 3D printing in the prototyping phase of any design also allows engineers to create, review and adjust designs far quicker than if they were machined. It represents an interesting way of validating new concepts and mitigating risks on some functions, being sufficiently representative to final design and material. This ability is critical to responding rapidly to customer demands, delivering a quicker time to market.
Helping customers define the ideal product: 3D printing is an invaluable aid for detecting and demonstrating any problems of integration, ease of use or ergonomics… and quickly providing a suitable solution.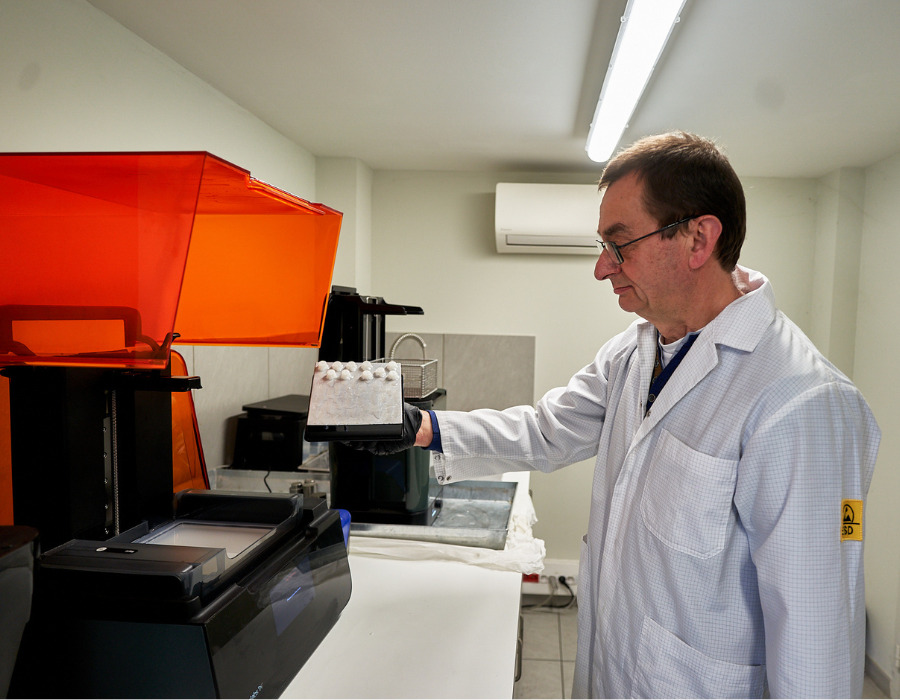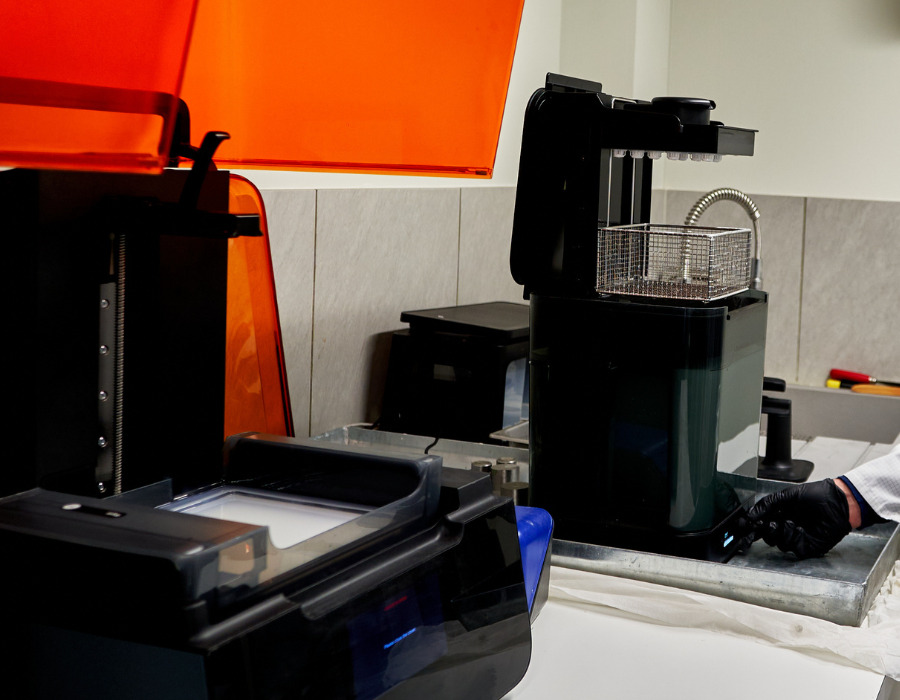 Highly customized HMI solutions: Customers often need to design custom solutions. The versatility of 3D computer aided design, combined with the latest 3D printing techniques, offers customers easy access to completely customized solutions for prototyping and manufacturing.The integration of additive manufacturing into our processes is an integral part of our DNA. The ultra-customization of our solutions benefits from this technology, as it enables us to supply our customers with a unique product, specially adapted to their application, with controlled lead times and costs.
Sustainable benefits: 3D printing technology brings environmental benefits: CO2 emissions can be reduced, less energy is used, repairs replace substitutions, and allows for manufacturing products from more environmentally-friendly materials and recycle waste.
Why use 3D printing at APEM?
In the development phase: enables rapid prototyping and validation of new concepts. For manufacturers, 3D modelling and printing provides a new way to collaborate with customers for creating tailored solutions. Designs can be quickly shared, modified, and reassessed before the next prototype is printed. Customers can quickly visualize their solution using a full-size and often functional sample. In some cases, we can design and print cavities compatible with our molding equipment to enable the molding of parts in a variety of representative materials, and short lead times when we need to validate complex aspects of design or industrialization.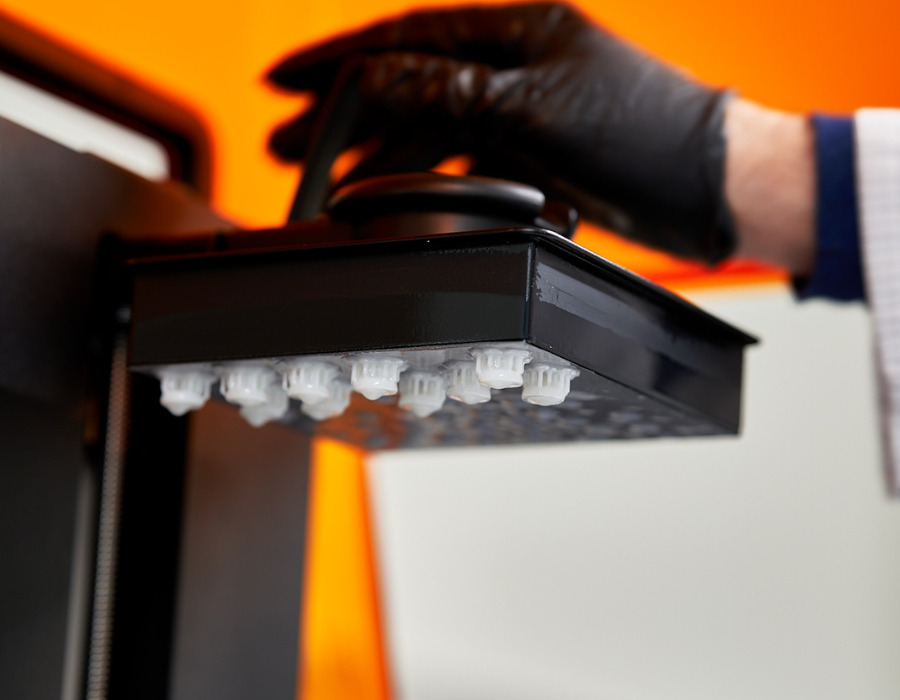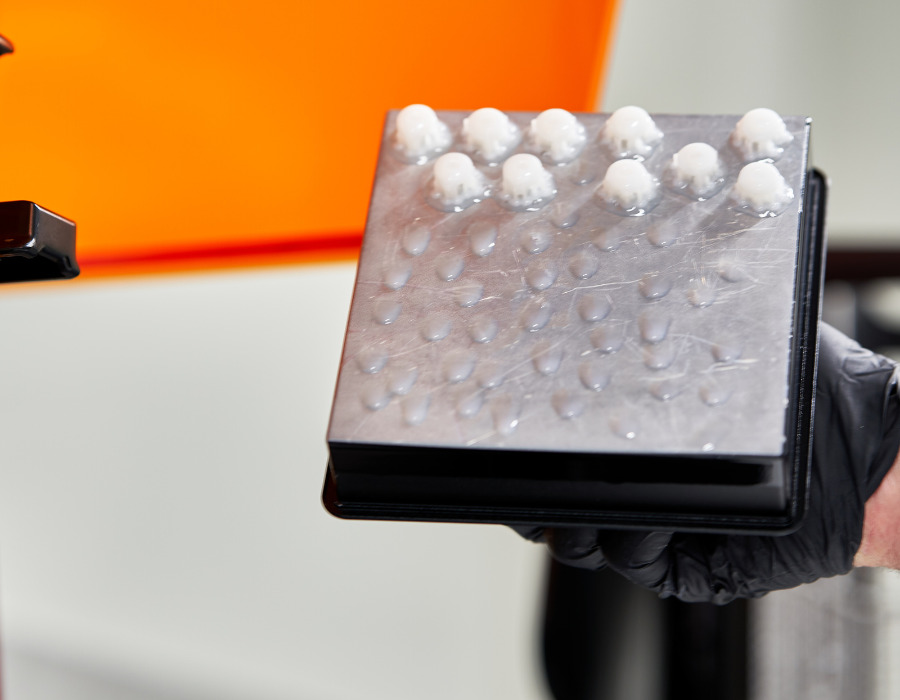 In the industrialization and production support phase: enables you to model tools before machining, or manufacturing them. 3D printing offers several advantages over traditional techniques. Modern 3D printers with their high resolution and precision control can create jigs, fixtures and tools with great accuracy used for production.
In the series production phase: recent advances in the 3D printing technology, including superior precision and the ability to print with different materials, means that it is now becoming a realistic alternative for series production. For small production runs, additive manufacturing is ideal, allowing us to control both lead times and costs, while offering a high degree of customized potential. By avoiding the need to manufacture dedicated molds, investments are reduced and the management of a wide range of plastic parts is simplified.
What 3D printing capabilities does APEM have?
APEM can 3D print parts in three different materials:



To consolidate its capacities, APEM has its own in-house machines and relies on the expertise of external service providers. These partnerships enable us to gain speed and execution capacity, but also to expand into other materials. With a partner, APEM has qualified a polyamide plastic base, which perfectly meets the needs of some of our customers and market requirements for short production runs.
Joysticks, keyboards… many APEM solutions are already benefiting from the advantages of additive manufacturing. Talk to our teams, they'll be happy to support and advise you.