One of the biggest trends in the world of agriculture over the last decade has been the growth of the smart farm. As part of this evolution, controlling the latest agricultural machinery has become increasingly important. Concerns over our impact on the environment, combined with competition for resources, mean that the agricultural industry is turning to advanced technology to provide food for the growing global population.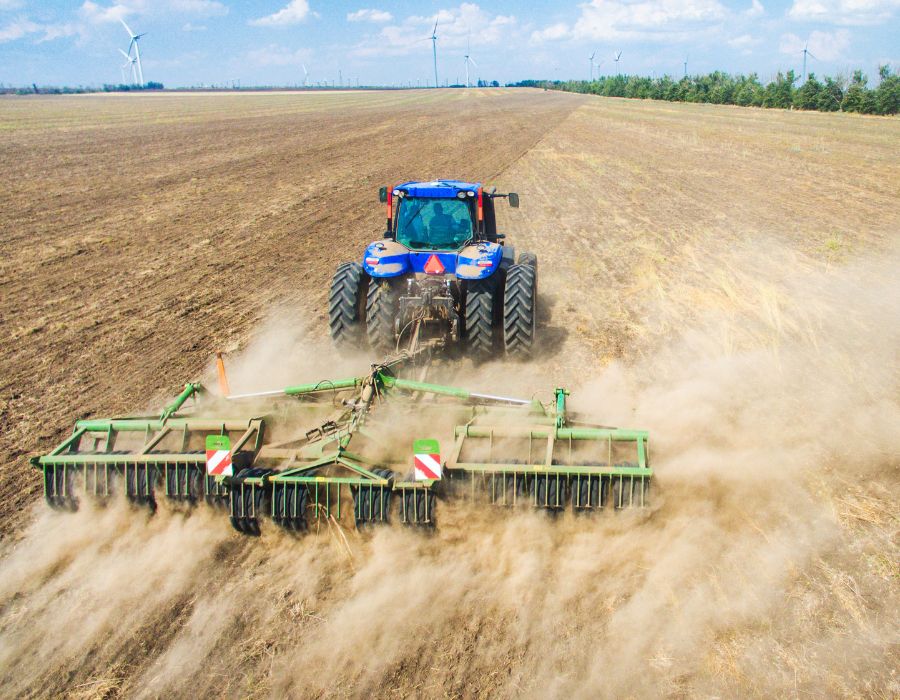 Agricultural machinery design is utilizing the latest sensor, computing, and control technologies to create the smart farm. Data is collected from a wide variety of sources, and is helping to make important decisions, from identifying optimum soil conditions to the most effective use of farm machinery. Although the amount of data collected is vast, the technology of the smart farm can provide detailed analysis and develop strategies.
This modernization of the smart farm means that sophisticated devices are being used in harsh conditions. The farm is an unforgiving environment for electronics, and equipment is exposed to the full force of the natural environment.
Operating the advanced technology of the smart farm requires adaptable and reliable controls. APEM has developed an ideal solution for the latest high-function agricultural machinery. The XP series of mid-sized joysticks features a compact design that fits well into the palm of the user and delivers a more comfortable experience for operators with smaller hands. With the functionality of a full-sized joystick and rugged all-metal construction, the XP is a modern control solution for the latest agricultural applications.
In addition to advanced functionality, safety is also of paramount concern for operators. The EC Compact series of emergency stop switches features a low profile for installation in restricted spaces, and a rugged IP65 design, making it ideal for the latest generation of smart agricultural machinery.
Devices must resist extreme temperatures, wind, rain, and even sunlight for long periods of time. In addition, farmers demand high levels of functionality and reliability from their machinery.
FURTHER PRODUCTS FROM APEM