XP SERIES
The new XP Series joystick combines multifunctional solutions and strength in an above and below panel compact size, making it an excellent choice for applications where space is limited. In addition, it can aid in the transition from hydraulic to electric controls.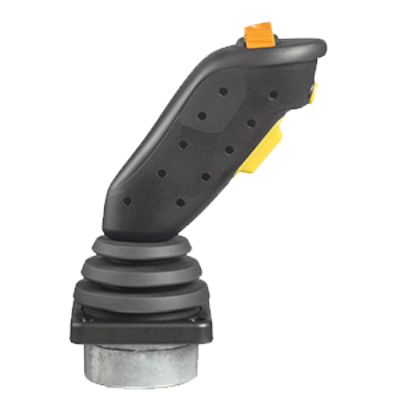 BENEFITS

Comfortable for all hand sizes

Mid-sized, but with a handgrip level of configuration options

Compact below the panel
TECHNICAL FEATURES
Comfortable for all hand sizes
All metal mechanism delivers exceptional performance in a compact package
2 axes functionality
5 million cycles
Multifunction handle – able to integrate multiple APEM components, including proportional rockers and rollers
Wrap around gaiter up to IP67 panel sealing
Analog & CAN outputs
Sealed electronics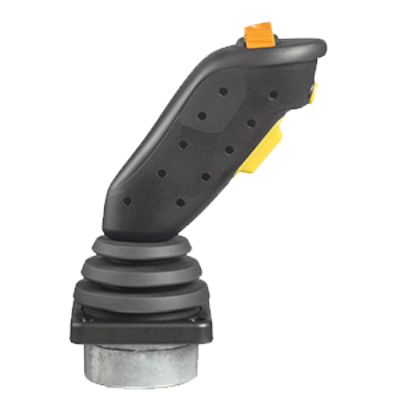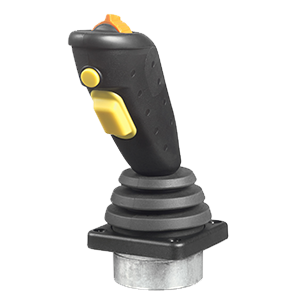 EXPERT'S ADVICE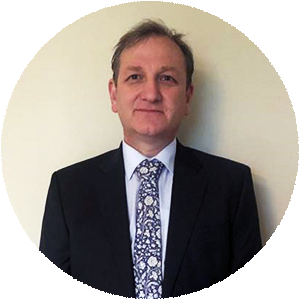 Benefiting from a compact design this all new mid-size joystick allows you to fit a truly multifunctional solution into tight spaces. The metal mechanism delivers mechanical performance beyond expectations. The UR handle is the first on in a range of multifunctional handles that will allow you to choose from a number of component options such as color and markings.
Richard Bateman,
Marketing Product Manager