A unique level of safety in an ultra-compact Emergency-stop switch

APEM expands its range of Emergency-stop switches with the new EC compact series. It is the first Emergency-stop switch on the market to offer this level of safety in such a compact size. With only 18.7 mm of behind panel depth, the EC Compact is equipped with 2-pole functionality and an additional barrier that guarantees a new level of security!
BENEFITS

Very low behind-the-panel depth
(18.7 mm)

Bipolar version to ensure user safety

Additional barrier to protect from poTENTIAL electrocution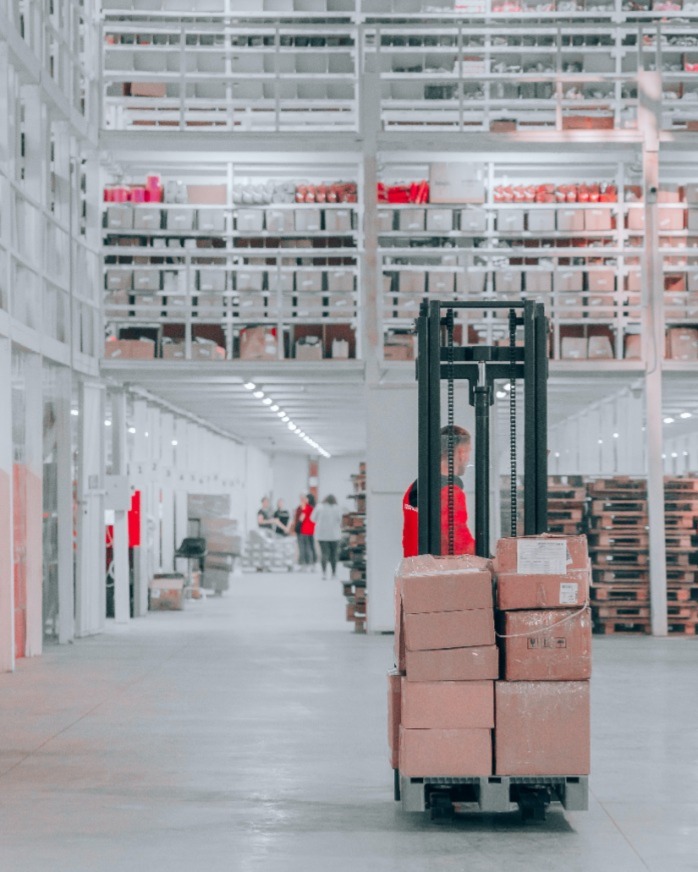 MAIN APPLICATIONS
remote controls and belly boxes
lifting equipment
AGVs
heavy commercial vehicles
(construction and agricultural equipment)
TECHNICAL FEATURES
Compact (22 mm diameter barrel)
Low behind-the-panel depth (18.7 mm)
Round or triangular actuator
Push-pull or turn to unlock function
2-pole functionality
Quick connect terminals or solder lugs
IP65 front sealing
Vibration resistance
Qualification according to the latest international standards EN 60947-5-1 and EN 60947-5-5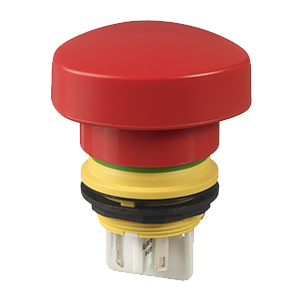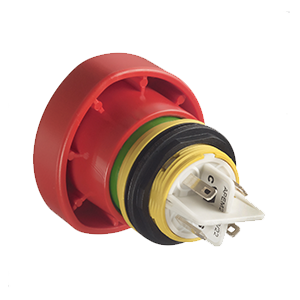 EXPERT'S ADVICE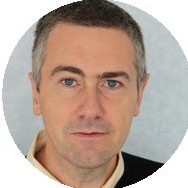 Thanks to its dimensions being among the smallest on the market, this new E-stop will allow you to integrate this regulatory function into even the most compact panels and boxes. The compact design of the EC AMA does not reduce its level of safety due to its 2 NC contacts and offers you the choice between 2 operating elements allowing a reset by pulling and/or turning. Download the 3D file, you'll be surprised how easy it is to integrate!
Christophe Moreau,
Product Manager