With more than 1,200 employees worldwide, the APEM group is rich in human diversity. Each person working at APEM, whatever their position and rank, contributes to the global value chain.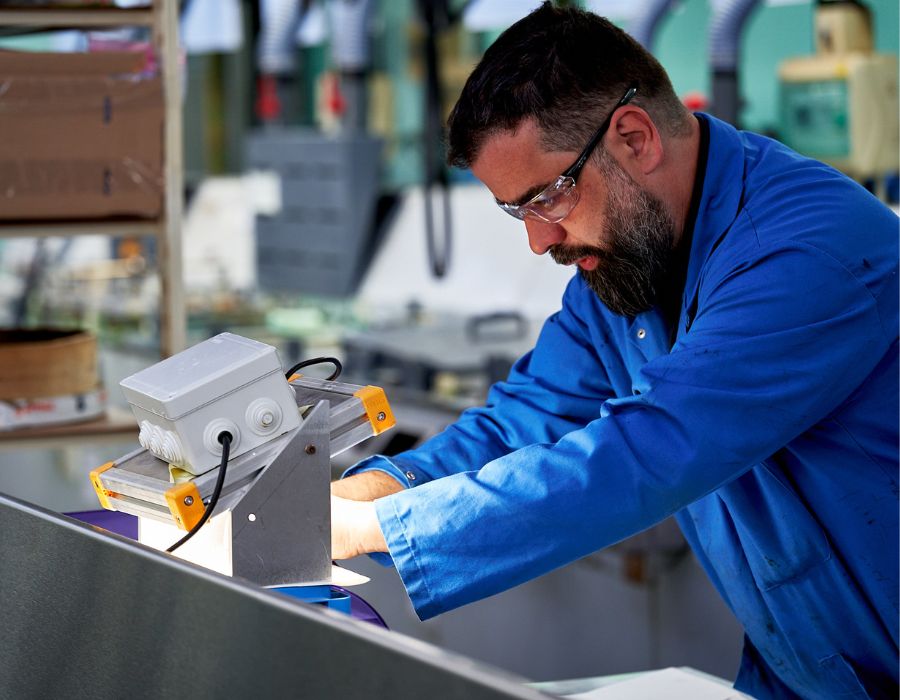 The know-how of our employees is precious. Each gesture is the result of an apprenticeship, a training, which guarantees the excellence of the process. From the design of the products, the creation and the millimetre adjustment of the manufacturing moulds to the assembly of the products, nothing is left to chance. It is this expertise, throughout the chain, that we wish to highlight with our "People at Work" project, by capturing these gestures that might seem trivial because they are everyday, and yet are perfectly mastered.
This project takes us from branch to branch, to meet all these people who make up our human wealth. Men and women who are proud of their work and happy to share it. Indeed, APEM has always kept in its DNA this culture marked by humanity and humility. At the heart of each process there are people working, interacting and trying to improve. Small or large, each APEM site brings the expertise of its teams, with its local imprint.
Let's not forget: the heart of the machine is the human being. Vehicles, machines, robots… are all driven by humans. The APEM group is a group of teams scattered around the world. They each have their own personality and yet all share the same vision of the group. An ambitious vision, in terms of business, innovation and CSR objectives.