New 2-pole version of Ultramec
Let us introduce the smallest dual pole SMD component on the market – the Dualmec™ switch. This small tactile switch allows you to increase the safety of your handheld or limited-space device. Its compact design ensures that it fits seamlessly into tight spaces, while its dual pole functionality offers enhanced reliability and performance. With the Dualmec™ switch, you can achieve both safety and efficiency without compromising on quality.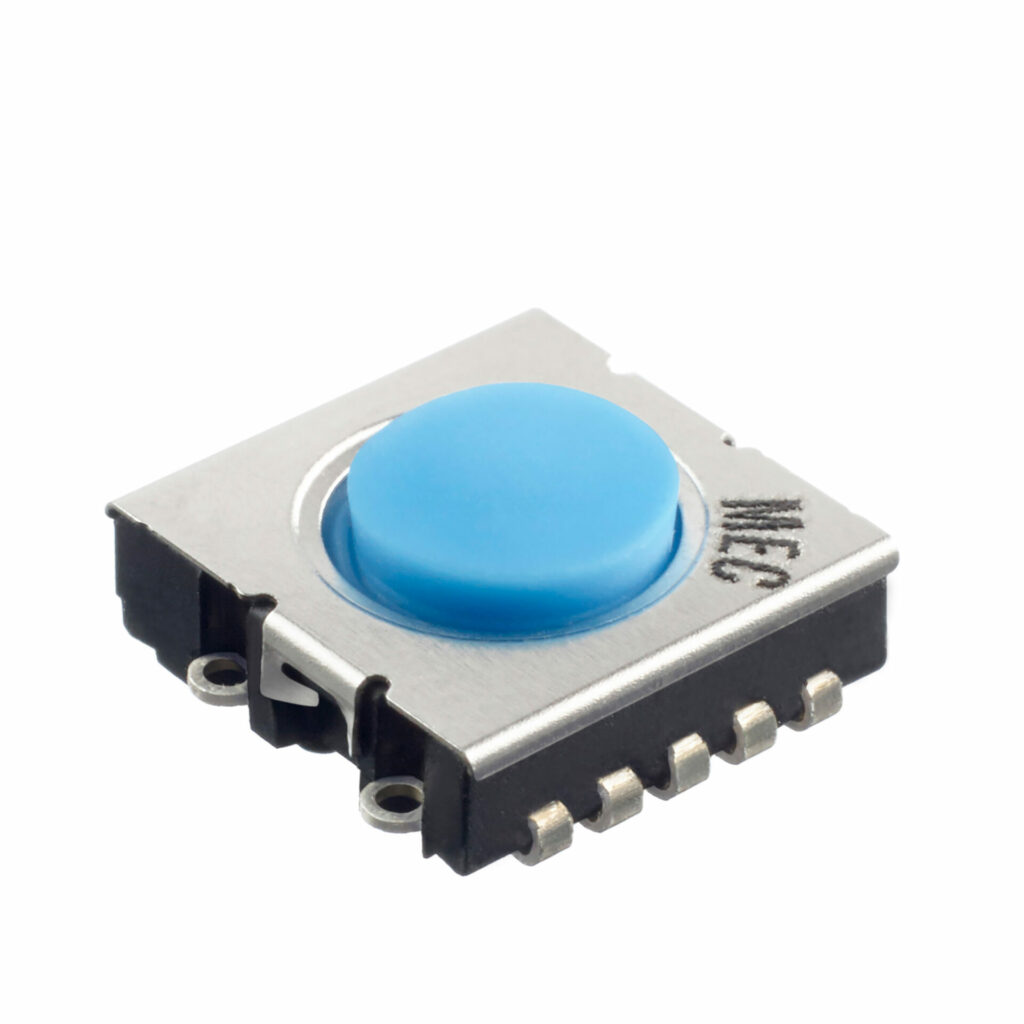 BENEFITS

Added security with double confirmation
Space-saving and simplifies the design

Many design options within the standard cap range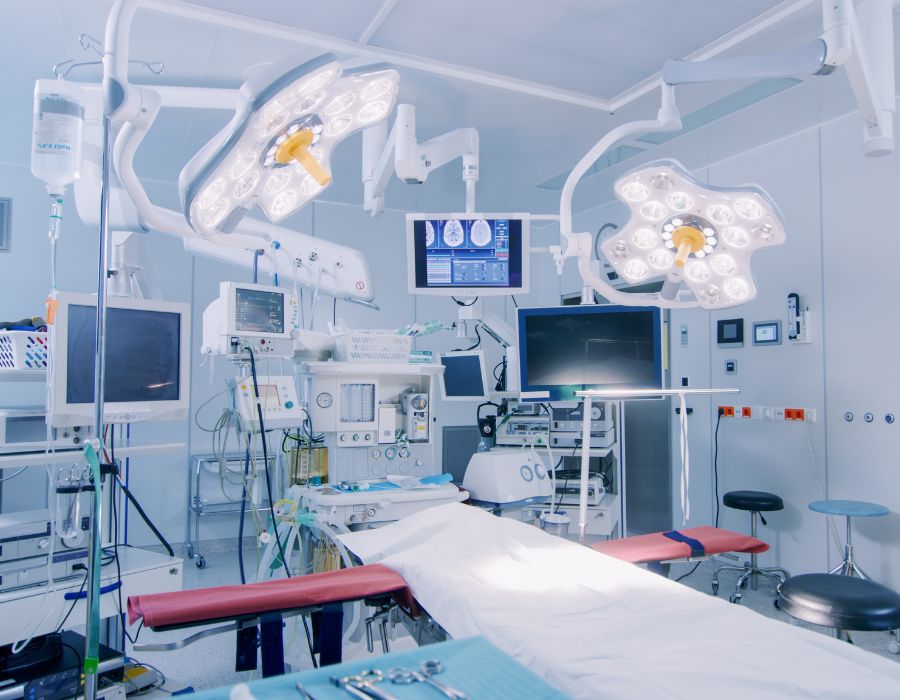 MAIN APPLICATIONS
Medical equipment
Material handling
Mining equipment
Military communication equipment
TECHNICAL FEATURES
Panel sealed to IP67
Functional with specially designed 10AQS cap or a 1SS cap for variable height
Snap-in mounting for the AQW sealing
500K cycles
Compact design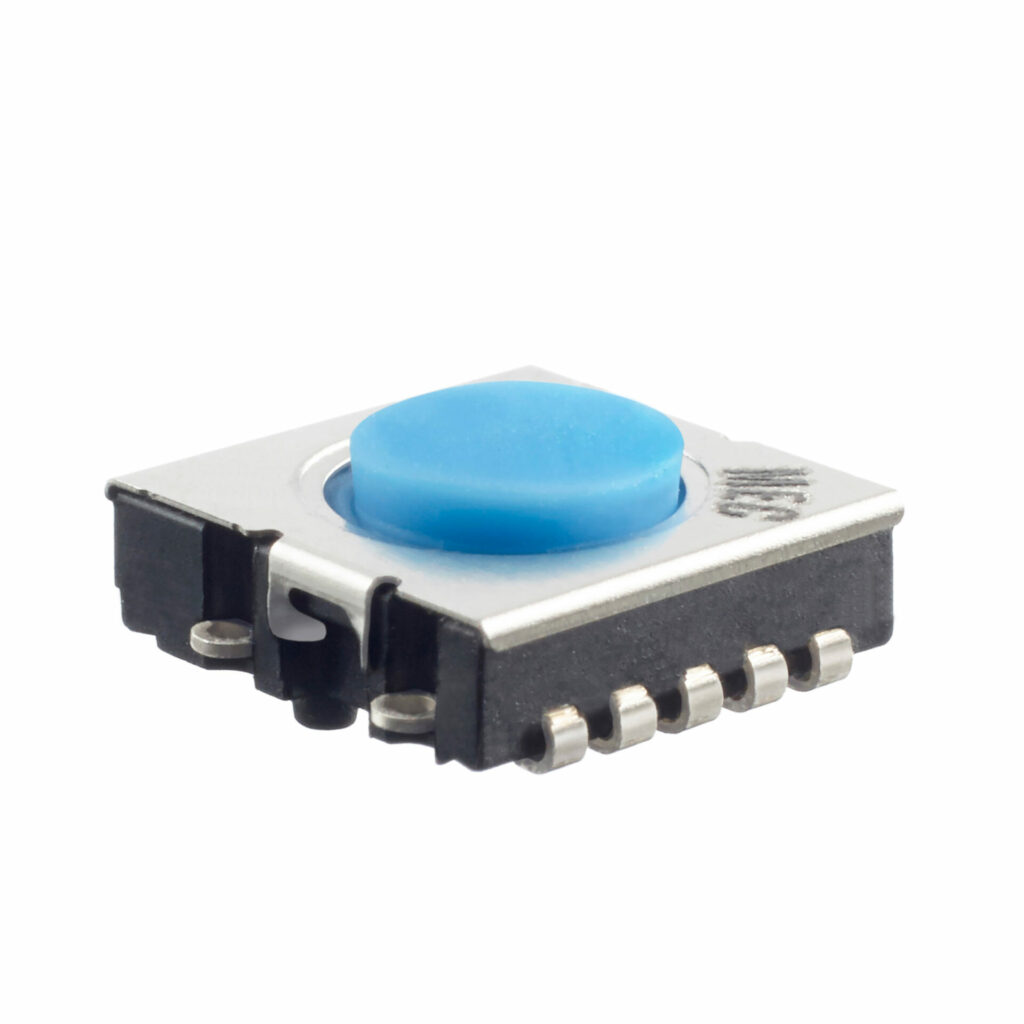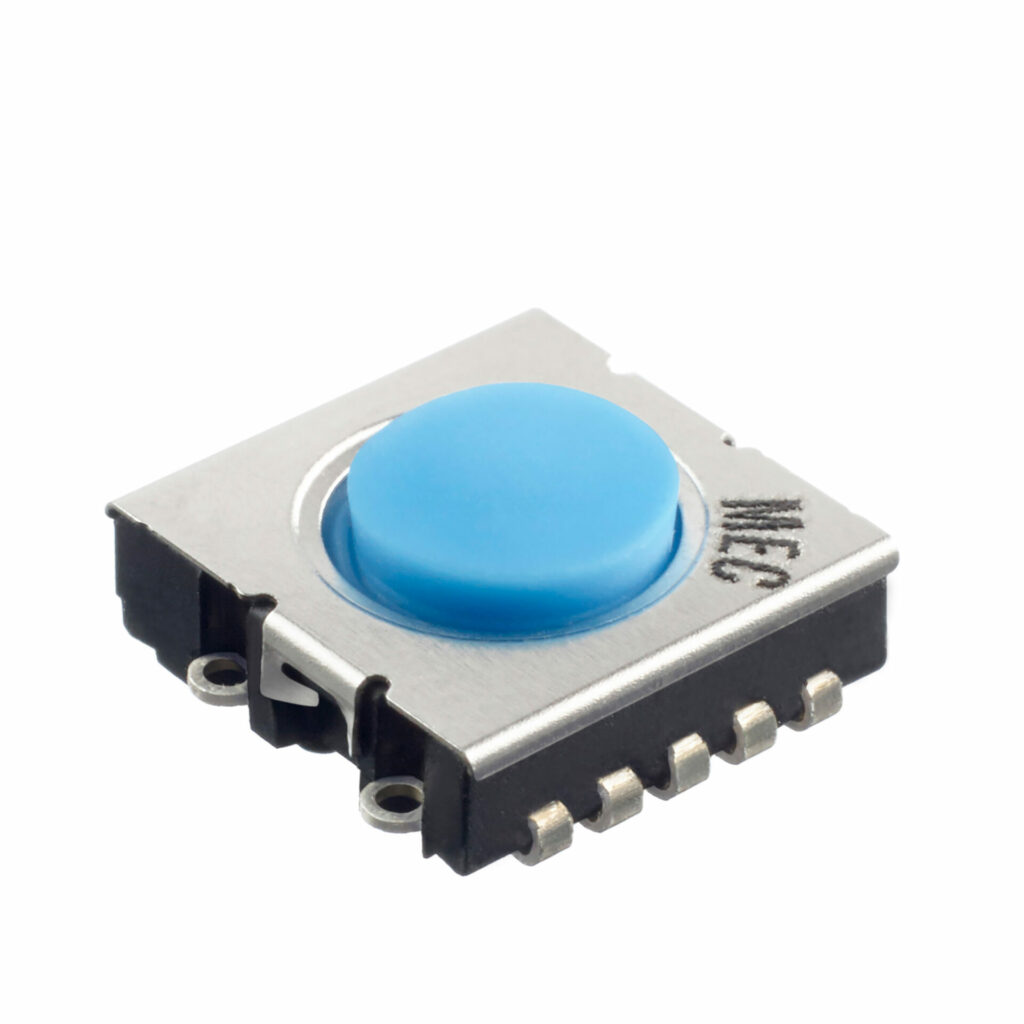 EXPERT'S ADVICE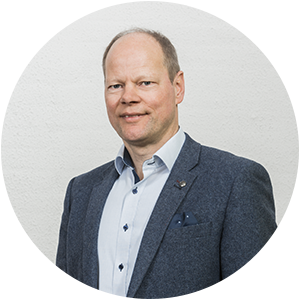 We see a trend that applications are becoming more compact while the safety requirements increase. Therefore, when designing PCBs for critical operations, we recommend our new ultra-compact Dualmec™ tact switch – the smallest 2-pole switch on the market. This new switch with its two separate contacts enhances the system safety and simplifies the design for your limited-space device. We have standard cap options available for this new switch but don't hesitate to contact us if you need a custom solution.
Morten Højdevang,
Marketing Product Manager