In construction, forestry, or agricultural machinery, it can often be long days operators spend on the site or in the field. In these high use cases repetitive strain injury becomes a real risk and therefore optimum user comfort while operating a handle is crucial to achieve high work efficiency.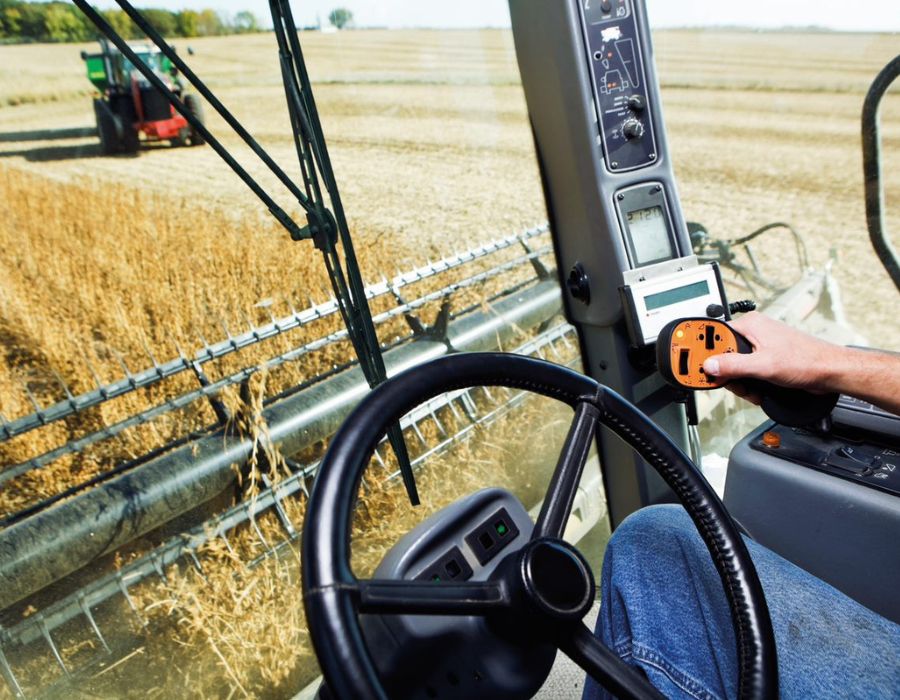 Focus on ergonomics
It is important that the joystick used to control the extra tool or implement is natural to grip with minimum effort to the wrist and provides space to rest the arm on. If there are any extra functionalities that are being used with the thumb or index finger, then they must be placed within easy to access distance and with an actuation force that doesn't exhaust the finger.
One of the joysticks that meets these design requirements in APEM range is the XD RT handle.
The XD RT Series has an ergonomically shaped handle that follows the natural hold of the hand grip. In addition, there are a face and back plate that allow the user to have extra functionalities at a comfortable reach for the thumb or index finger. These two plates can be populated with qualified standard products within the APEM range, e.g. IX Series switches, APEM range of Thumbsticks including navigator, HR Series thumbwheels as well as FNR control and optional LED indication, putting all aspects of control in your hands, with a modern premium appearance.
Furthermore, the joystick is designed with a very compact base below the panel to meet the space requirements of armrests and small cabins.
OTHER FEATURES
Designed around harsh environments spec such as construction and handling materials
Hall effect sensors technology for precise X Y axis movement of the hand grip
SIL 2 compatible – Redundancy for all proportional component and axis, including FNR function.
Resists high axial load (1780 N – 400 lbf) and vertical impact
Shallow mounting depth of
Rated for 10 million lifecycles
IP67 rating
SAE CAN bus J1939-71 and CAN open upon request