When designing a remote control, you want something that fits your functional requirements but also has a nice look and feel, and is unique to the market.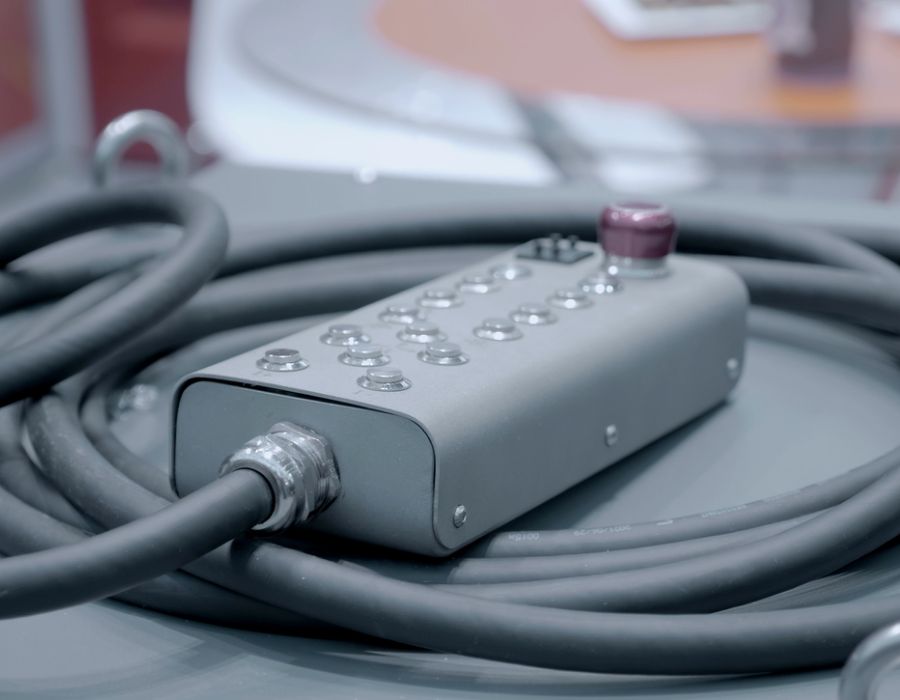 Living up to these expectations has become more difficult as the complexity of applications has increased.
Working with an expert partner to assist with designing and manufacturing a remote control means you are provided with a qualified final product that you can just plug and play.
Learn about the four design tips for remote controls in the video or read further below.

Ergonomics
Remote controls are always used with hands. However, the question is will it be used with one hand or two hands? Which hand if single-handed? Is it a safety-critical application and therefore needs a Deadman switch or enabling switch? Will the operator have to use multiple functions as they control the application without looking at the remote control? The answer here is crucial for layout and safety considerations.

Functionality
As we all know, remote controls have limited space. So, it is important to make sure only the necessary functionalities are designed on it. In addition, there needs to be considerations on how to use components, joysticks, and panel technologies in the most optimal way and make the operation of the remote control more efficient.

Connection
We can provide different options in the communication protocol. If there is a cable, it is important to consider all the scenarios to ensure the position and the length are optimal.

drop test
As it is a handheld device a drop test for all possible scenarios needs to be conducted.